Corporate events
Reward and entertain your best clients and staff in the most memorable event of their lives.
The Event is nothing less than driving a pro race car on an F1-standard FIA circuit with your most valued clients and staff. It is the ultimate in client entertainment and team building. Why take your VIPs for golf when you can give them a far more exciting and memorable experience through the thrill of driving a 260kph pro race car? For many, driving a race car was a childhood dream. Why not let your VIPs experience that dream in the most thrilling event of their lives?
Safety is one of our primary concerns at PS Racing. Our mission at PSR is not only to train world-class drivers through world-class instruction, but to make them safe racers as well. Your Team will receive the very same level of safety and instruction that is provided in our pro race schools, but in an introductory one-day format. All safety equipment is provided, and driving is conducted in a controlled environment.
Your day will start with an introduction to the PS Racing team and instructors, followed by car fitment as well as car & track introduction
Cones will be placed on the circuit to help you learn the correct racing
line. Each session will feature higher speeds as you learn the circuit and get the feel for the Formula Renault 2.0 racing car.
During each session, PS Racing instructors will be observing your driving from trackside and provide individual coaching critique at the conclusion of each 30-minute driving session.
While the main focus will be on driving line and braking technique, instructors will provide you with other individual recommendations to improve your driving skill throughout the day.
Exciting, effective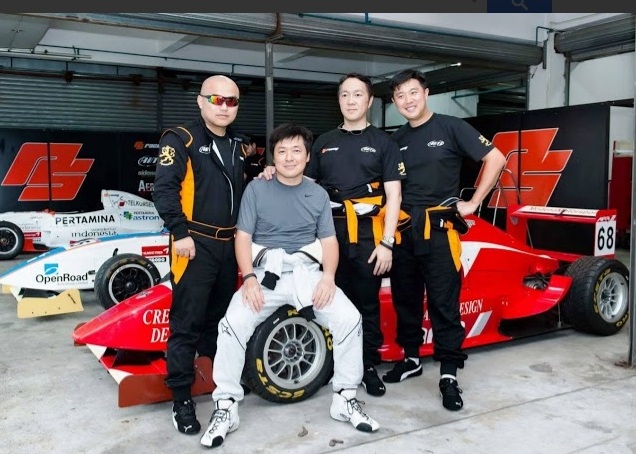 Use the event to inspire confidence and competitiveness among your sales staff and reach sales target goals while enhancing valued client relationships
Reward your most valued clients through the thrill of their lifetime
Build camaraderie among your Team like no other corporate entertainment event can offer
Experience the professionalism and personal touch of the instructors and staff, as they help your Team explore the limits of their skill and courage through their focus on instruction and safety
Memorable
Onboard (HD) cameras are included to capture all of the Team's action behind the wheel, while a professional photographer will provide individual and group photos, suitable for reproduction and framing. Give them a memory that will last forever.